The entrepreneurship contest intended for
the Audencia community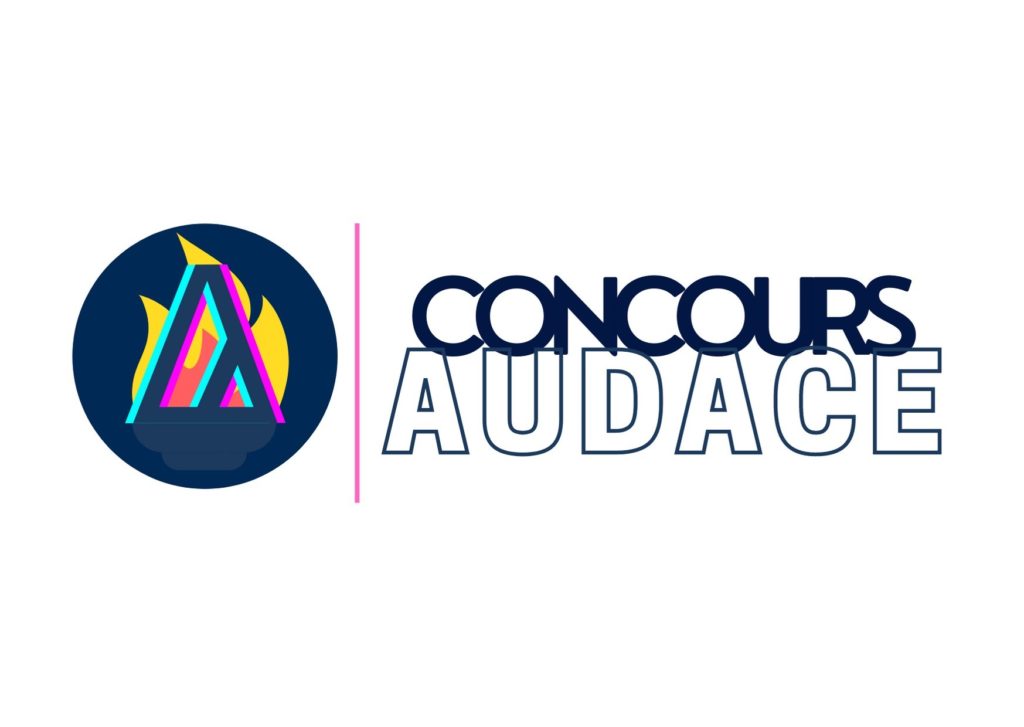 Join a community of inspired and inspiring, committed and bold people.
Driven by the desire to impact, create and innovate?
This contest is designed to reveal Audencia's entrepreneurs (students and alumni of less than 3 years) and give visibility to their entrepreneurial projects.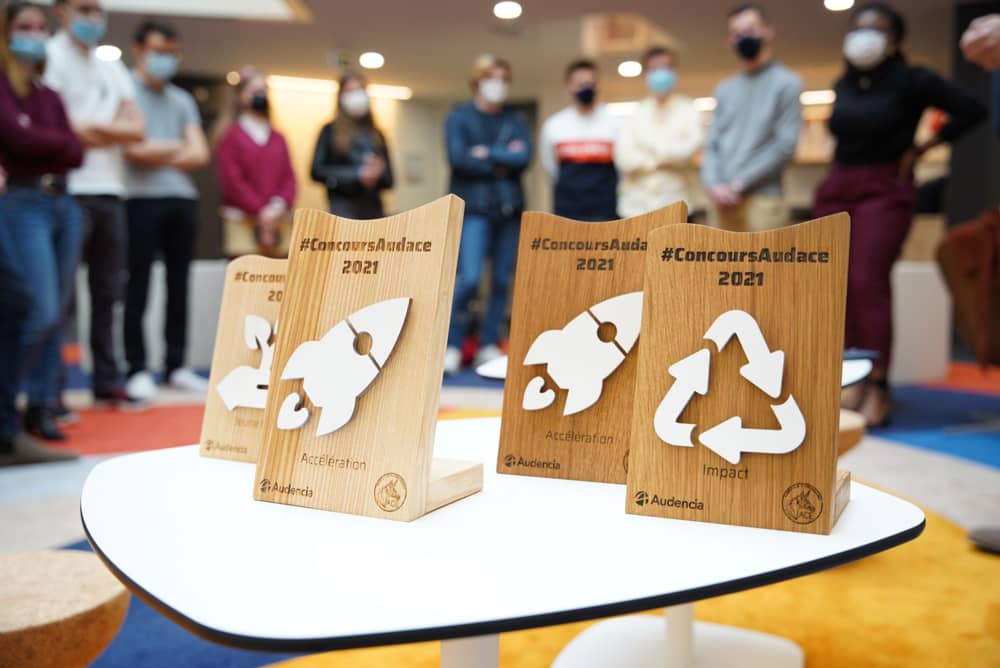 Let's celebrate and support entrepreneurial talents made in Audencia !
For each category, we will celebrate 2 winning projects:
a jury prize, which will reward the most structured projects ;
and a people's choice prize, which will allow the Audencia community (email address @audencia.com required) to support and celebrate their favourite projects.
Discover the 13 projects in competition in the Jeune Pousse category in 2022!
Discover
We therefore need the entire Audencia community to support your favourite projects and friends in each category.
Note to project owners: it is up to you to mobilise your Audencia communities (students, professors, employees, alumni).
Important dates
Milestones:
Application phase: December 1st, 2021 - January 14th, 2022
People's choice voting phase: January 25th - February 13th, 2022
Award ceremony: Thursday February 24th, 2022 - Register now!
The ceremony, which is open to all, will be hosted by personalities and will feature many surprises.
The prizes
:
One public prize (according to the number of votes) per category - Jeune Pousse - Impact
One jury prize (after examination of the file) per category
01.

What is the Audace contest?
The Audace contest is an entrepreneurial contest designed to reveal Audencia's talents!

It is sponsored by personalities whose identity will be revealed during the application phase (stay tuned).
Whether you have just entered Audencia or graduated less than 3 years ago, your entrepreneurial talent deserves to be revealed!

As a member of the Audencia community (email address @audencia.com), you can participate in the Audace contest or support projects during the People's choice voting phase. Your project can be led by a team (some members may be external to Audencia), but the person who is leading the application for the Audace Contest must be from the Audencia community, either a student or an alumni of less than 3 years.
Complete the
application form
with your project pitch and a short video presentation (2 min), and you're done!
The video will be necessary to engage the Audencia community on the People's choice voting phase.
In addition to giving a spotlight to your project and making it known to the Audencia Community, it is an opportunity to win rewards!
If you win one of the prizes, you can receive the following:
Tickets for the Bootcamp LE WAGON Nantes;
Entrepreneurial grants for students with the support of the Audencia Foundation;
Coaching and support from the Audencia and Centrale-Audencia-Ensa Incubator teams;
Access to training courses from Audencia's Executive Education catalogue.
05.

On what criteria will the projects be evaluated?
They will be evaluated regarding the quality of the pitch, the feasibility of the project, its impact, and commitment.